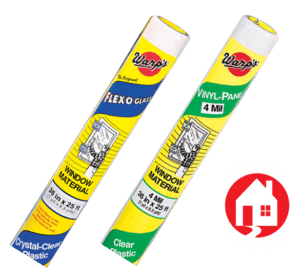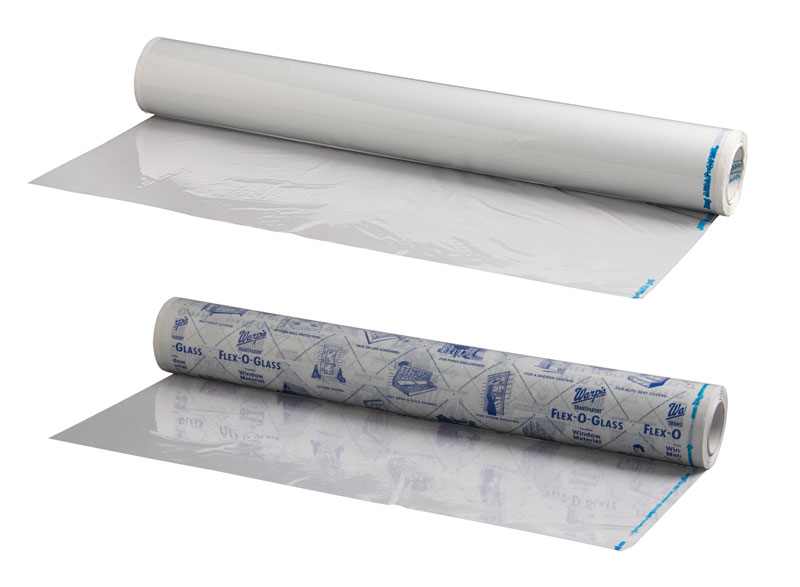 The Choice is Clear with Warp's® Original Top Quality Window Materials
Warp's Original 4 mil Flex-O-Glass® & 4 mil and 8 mil Vinyl-Pane® products are available in Pre-Cut product rolls and "cut-to-order" economical Bulk rolls.
Energy Saver – Saves Heat
UV Stabilized for years of service

Shrink-it® Window Sealer Kits
Seals Crystal Clear – Seals out cold drafts. Energy-Saver!
Finest optical clarity; insulates and seals out cold drafts. Easy to Install.
The Original Poly-Pane® & Easy-On® Window Kits
Seals Out Cold, Snow & Wind Drafts,
Excellent clarity, insulates and seals out drafts.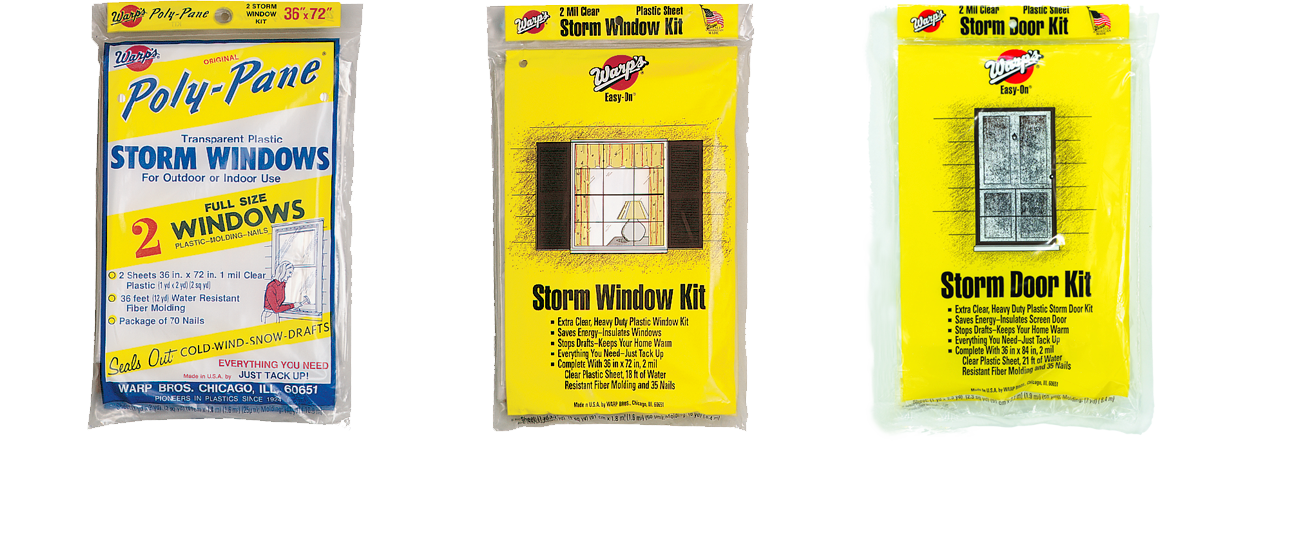 Ask about Warp's Flex-O-Pane® 5mil & 10mil products and Screen-Glass®
Top Quality Reinforced 14 mesh aluminum screen base coated with clear plastic.