The Original
Plast-O-Mat® Ribbed Shelf Liner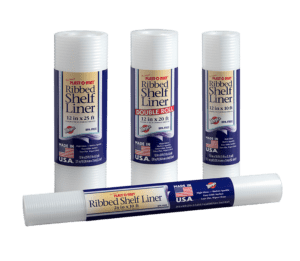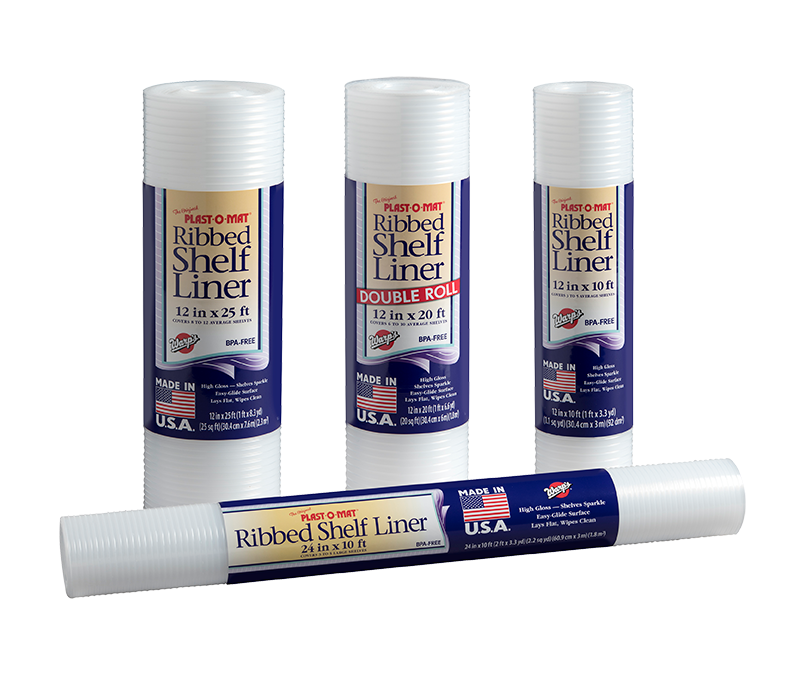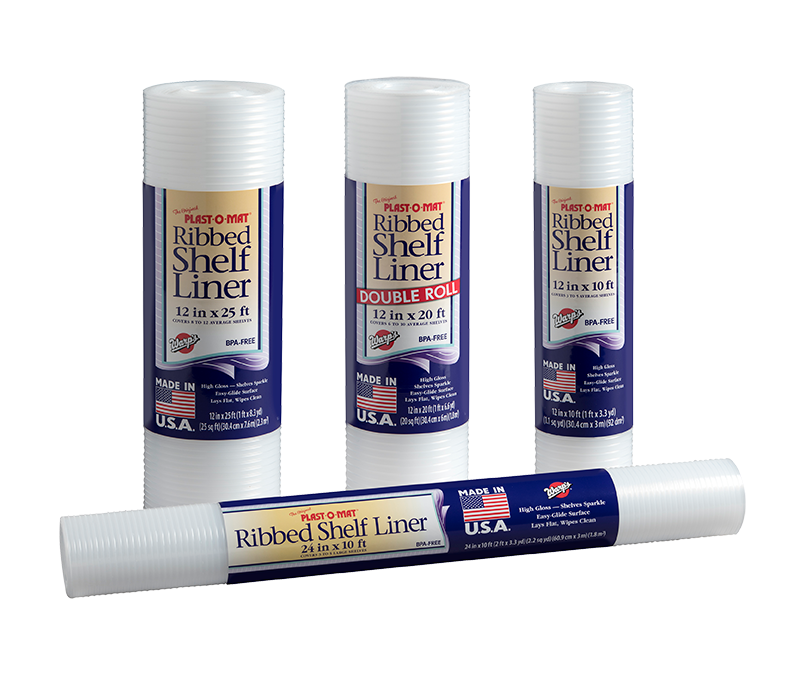 The Difference is the Ribs
The Original Plast-O-Mat®Ribbed Shelf Liner
Plast-O-Mat® is the best solution for wherever shelves need protection from high usage, wear and tear, moisture and even messy spills.
Available in 5 sizes and 3 colors – Clear, White & Bisque.
Plast-O-Mat® is also BPA-Free.
High Gloss finish makes your shelves sparkle.
Exclusive Rib Design allows air to circulate under glasses, china & crystal.
No messy adhesives. Durable, won't tear.
Easy-glide, waterproof surface won't tear.
Resists stains and wipes clean easily.
Cuts easily with scissors, lays flat.
Ask about our Plast-O-Mat® product for Wire Shelving.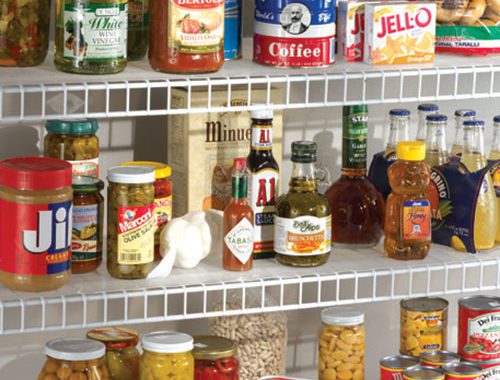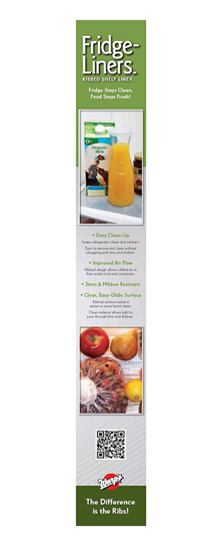 Fridge-Liners™
Fridge Stays Clean, Food Stays Fresh
Clear, Easy Glide Surface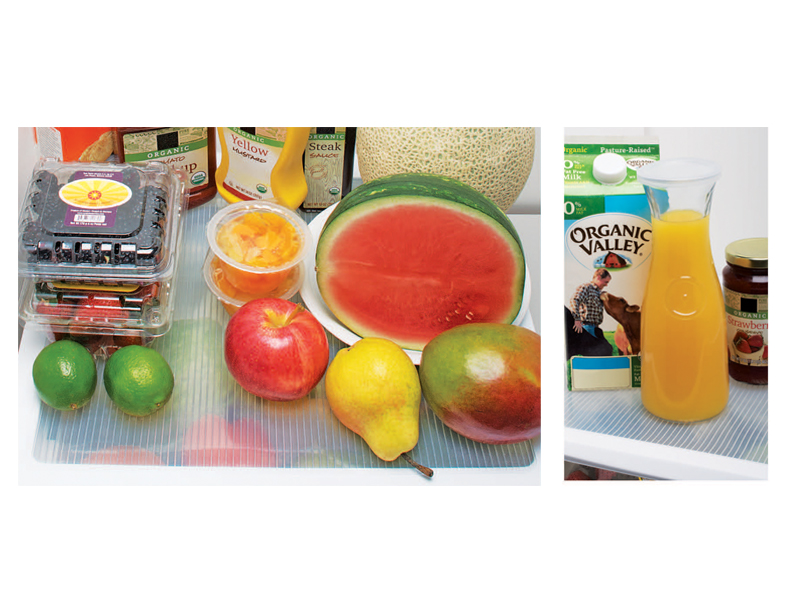 Made in the USA
Manufacturing on American soil supports local economies and creates thousands of jobs for hardworking Americans. Warp® Bros. proudly produces and manufactures all of our products in the United States.